Bad things happen to good people!
CRPS (Complex Regional Pain Syndrome)
CRPS affects thousands of people every year and here's a tale we don't hear every day but when we do, it brings meaning to what we do. One of our clients wrote the following to me a little while ago. I'll call her Cathy.
"I broke my wrist on May 16, 2017. Luckily had a closed reduction within 2 hours of the event. I had to hold my hand in front of my face for 6 weeks or risk screws and plating of the wrist if the wrist collapsed. I got the cast off the first week of July. That's when the hand started to swell and it became painful. It looked like RSD (Reflex Sympathy Dystrophy) also known as CRPS (Complex Regional Pain Syndrome) and then began the journey with a Stellate ganglion block, pain meds, meds for nerve pain and physical therapy.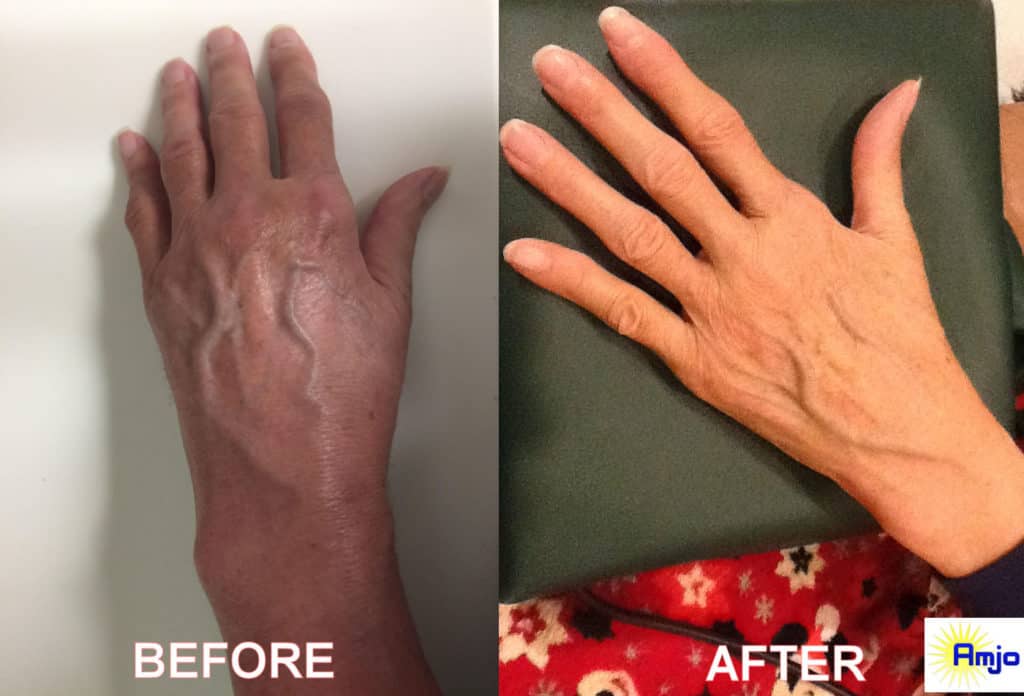 .
My hand looked like a claw. It was so swollen and hurt. So finally in August I started my own search and came across PEMF. No one could tell me anything about it so I took a chance and decided to try it. After receiving the Curatron 2000 unit from Amjo I treated myself twice a day for a half hour using the Very High Energy Coil. The next 4 days proved to be almost miraculous. I started to get my hand back and within a week it looked fabulous.
The pain Doc could not believe it. I canceled the balance of prescription drugs that had been ordered. The orthopedic surgeon was also impressed. I've continued to use the Curatron at least once a week."
As a side note, my wife and I have met Cathy and she is D.O. (Osteopathic Doctor) and certainly knows more about her challenge than the average person. Her experience is much like my own with Plantar Fasciitis many years ago when went from not being able to put any weight on my right foot to walking normally within a few days. We do hear of these kinds of semi-miracles when customers share their experiences with us. Of course, there never is a guarantee of similar success as we are all different.
Amjo Corp has been working with Curatron systems for nearly two decades. Our first sale of a Curatron PEMF system was in May of 2000. Our experience and knowledge are second to none. Call us and find out!